Gargoyle Auckland Tattoo Studio
Gargoyle Auckland Tattoo Studio, is a located in Papatoetoe, Auckland. We pride ourselves on our customer-centric attitude. Our rates exceptionally sensible, we try to make every tattoo design custom and unique. Our Tattoo Artist Harmanjeet Singh is very creative and inking form last five years. He is a highly professional tattoo artist with a good knowledge of Tattoos. The reason why our rates are not high is that Harmanjeet doesn't want a person to drop on his dream tattoo because of money.
Why Gargoyle Tattoo Studio Auckland?
Gargoyle Tattoo Studio Auckland utilizes the best of supplies, world-class benchmarks of inking and our Hygiene norms meet New Zealand health and safety requirement. New Needles are opened before you and after the tattoo is finished, it goes in rubbish. Additionally, everything that contacts your skin is new similar to the needles, ink tops, gloves, razors and so forth to make your inking knowledge a memory for the lifetime.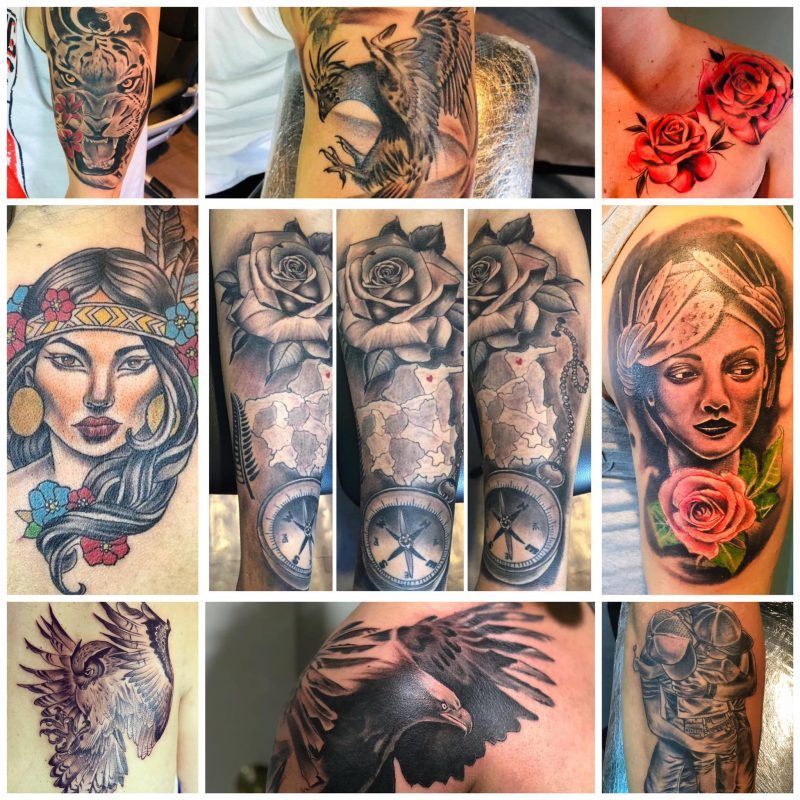 Tattoo Artist Experience
Our Tattoo Artist Harmanjeet have more than 5 years experience in the tattoo industry. He worked as a Tattoo Artist for Skull Tattoo, Chandigarh, India where he learned and discover his interest in Tattoos. He moved to Auckland, New Zealand in August 2016 with a dream to open his own tattoo studio in Auckland and here we are. Gargoyle Tattoo Auckland is registered early this year in Auckland, New Zealand. We try our best to provide our customer with the best tattoo experience with a variety of music, friendly and comfortable environment where you feel like home.
What you will find at Gargoyle Tattoo Parlor Auckland ?
Tattoo Designs for Men, Tattoo Design, Tattoo Designs, Tattoos, Tattoo, Tattoo Designs for Girls, Tattoos for Men, Tattoos for Girls, Tattoo Designs for Women, Tattoo Lettering, Temporary Tattoo, Tattoo Ideas.